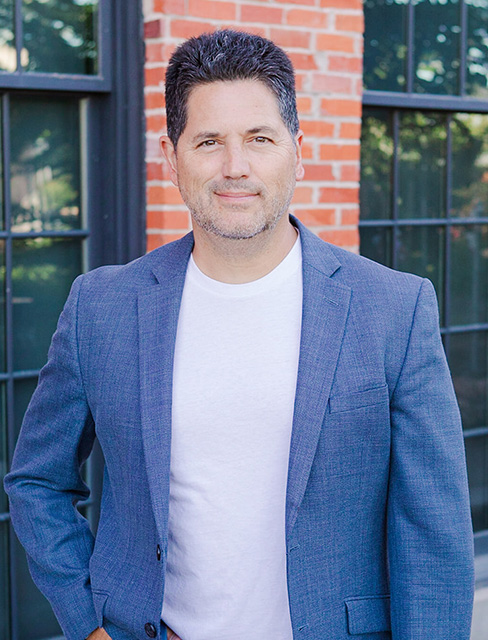 I believe people matter and relationships are key.
Freedom | Trust | Education
The things that light me up in life are relationships and helping people obtain financial peace of mind.
I have been in the mortgage business for about 20 years and I originated my very first Reverse Mortgage back in 2005.
I'm passionate about educating my clients on the pros & cons of a Reverse Mortgage.  I love helping people achieve more financial freedom and improve their everyday lives. I want to be a resource to YOU and help you understand the "truth" about this fantastic financial tool.
My Specialties
Public speaking
Strong relationship building
20+ years in the mortgage industry
 What makes me happy
Fly Fishing – I'm not very good but love being on the river.

Cooking (and eating) – Italian & Mexican food are my faves.

Documentaries – Food docs or True Crime dramas "reel me in".  

Being on the water – Spending time wake surfing behind the boat is awesome!
Little-known fact 
 I'm left-handed, so most scissors don't work for me! (Lefties know what I'm talking about)
Are we a good fit?
20+ years in Mortgage Lending | Reverse Mortgage Specialist | Top 1% Reverse Mortgage    Lender | Ambassador for Northwest Douglas County Chamber & Economic Development | Public Speaker & Reverse Mortgage Coach 
I was always told if you can't say it best yourself, find someone else to say it for you…
"I feel very blessed to have found Tim Oddo when I started looking for someone to help me with questions about a reverse mortgage on my home. I needed someone with knowledge to give me good advice and guide me in the right direction.
From the very first conversation I had with Tim to the final closing he was kind, professional and very knowledgeable. He was always willing to answer my many questions and I knew I could trust him. His staff is exceptional as well. I want to say thank you all so very much for a very pleasant experience that will change my family's future."
-Sherry G.
Click here to check out more Client Review videos
Reverse Mortgages are the best kept secret in Mortgage Lending – let's chat about how they may work for you! 
A Reverse Mortgage, now more than ever, is an important tool that should be included in the retirement income planning for more homeowners.
"First and foremost, let me say, this team is incredibly great. Most impressive customer care and service. I needed to find out about a reverse mortgage. Tim was referred to me. I called, asked Him to explain, & told Him I wasn't sure if or when I wanted to do it. He still took a lot of time to clearly explain it to me, and answered every question. There was absolutely NO pressure at any time. I had been grieving the loss of my son, I'd lost several months prior, so I made sure I took my time making my decision. When I called Him back, many weeks later, He guided me step by step, with very clear information & always asked if I had questions. He made sure I understood everything! Tim's assistant, Diamond, was phenomenal as well. She checked in on me weekly, always very quick and thorough on follow ups. She also knew I had bad days with grief too, so She began conversations with :How are you?" with utmost care, sincerity, and hearing in my voice how I was. When She knew it was a tough day, She was empathetic and intuitive & allowed time and extra follow ups too, making sure I clearly understood and wasn't confused, forgetful or pressured either. I wanted to call Her "My Diamond". Tim, Diamond, Kiera, their whole team, even title company… everyone involved were very knowledgeable, professional, efficient, but also impressively caring, patient, and always made sure I fully understood. NEVER from first call all the way through, did I feel pressured. And I'd extremely happy to share that I'm sure I'm not the only one who's received this excellent level of service! It wasn't just because I was grieving, they are genuinely caring people. A great group who clearly understand the value of customer service! And… they're still there for me… anytime to continue their service with my reverse, any questions, concerns! That's phenylalanine service… Thank You Tim Oddo Group!"
-Patricia J H, Hayden, CO
"I have never worked with a team of people who were more helpful and caring. Everyone was so knowledgeable about reverse mortgages and were eager to pass that knowledge on to me. But the most important thing about Tim Oddo and his team is that they went over and above to see that I was satisfied with their service and they actually cared about me as a person. They made me feel special and valued. That is a very rare quality. Because of them I will be able to keep my home and my financial burden has been lifted from my shoulders."
– Deborah J A, Highlands Ranch, CO
"Interpersonal leadership of Tim which we liked very much. Extremely friendly staff. Honest and open advice that helped us to see every angle of the business. Professional interface. Consistent follow-up. Very smooth process with utmost clarity in every step. Also, the process is faster than we anticipated. Thank you so much the Luminate group. You are great!"
– Tamrat L A , Centennial, CO
"Tim Oddo is a great person down to earth and willing to take the time to make sure your understanding everything your about to be doing and then what's next. I would say he is definitely an expert with reverse mortgage. His whole office is an outstanding team . I would never go anywhere else . I recommend The Oddo Group for your next home loan."
– Donna J L , Highlands Ranch, CO
HOW CAN I HELP YOU?
Let's answer your questions about this powerful loan.
Please don't hesitate to call, text, or email me. Thank you!
.
TIM ODDO
303.233.4500
[email protected]
.
Let's stay in touch! Connect with me on social media: